Who we are
GP Solutions is an established European software development house with a proven track record of delivering exceptional quality in custom software development, IT consulting and support.
The Headquarters of GP Solutions is located in Munich, Germany, the Sales Offices are in Miami Beach, USA and Dubai, UAE, and several Development Centers are located in Poland.
GP Solutions is "One-stop IT store" for project planning, requirements analysis, technical architecture design, front-end design, development, testing, implementation and support.
years of experience in developing advanced software
devoted and skillful IT-professionals
clients from more than 37 countries across the globe
different technologies in our technology stack
dedicated teams allocated to date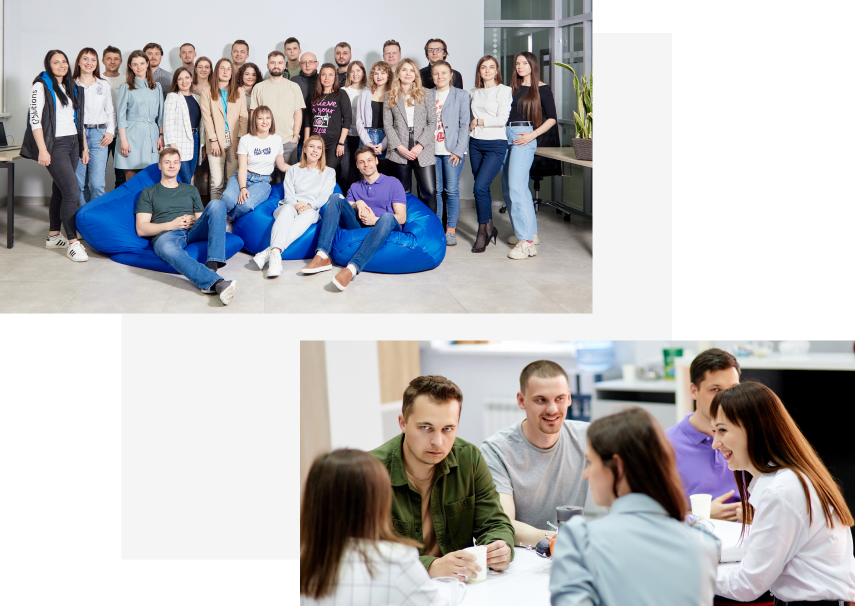 GP Solutions started up in 2002, and we've been on an epic ride ever since. From our beginnings as an offshore software development partner to some of Travel Technology giants to launching the first travel business automation app in 2008, we've tried to stay true to our core beliefs —Travel and Technology —and to deliver an exceptional experience for our Clients.
That led us to forming a specialized Travel and Hospitality Department here at GP Solutions with it's center of competence and team of top-class engineers and travel industry evangelists helping digital travel businesses worldwide to make most of modern technology.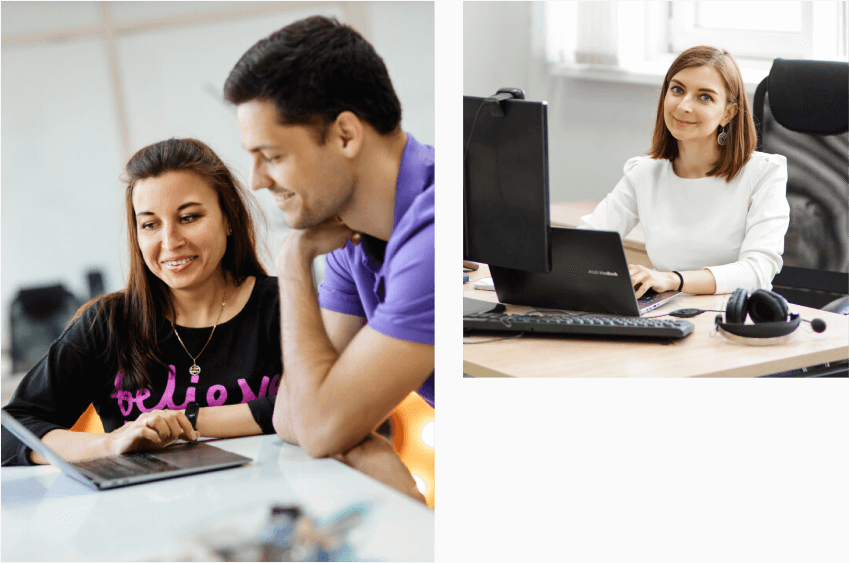 Throughout the years we have been expanding our business scope and took up inspiring non-travel projects, so today we can proudly claim having valuable practical experience and rich portfolio that includes projects on e-banking, telecom, e-commerce and other industries. All this makes GP Solutions a versatile custom software development company.
Why Choose Us
As a dynamic offshore software development company, we understand that we have to significantly enhance your business in order to earn ours. We strive to find custom approach and build long-lasting, mutually beneficial relationships with our clients. That's why you should consider GP Solutions as your next offshore partner.
Team excellence
The number one reason why we are the offshore software development company of choice for a wide variety of clients from different industries is our development team, composed of more than 200 highly skilled and specialized professionals. People are company's biggest asset. That's why we're constantly working on improving employee satisfaction and relationship-building, which leads to healthy and creative working environment.
Flexibility and individual approach
Our extensive experience in the software development led us to understanding that no two clients have the same challenges. Our main advantage is flexibility in choosing the right approach to meet your key business objectives. We are ready to catch your idea or project on any production stage (from business analysis to implementation and QA) and doing our best – bring it to perfection.
Reputation
ISO 9001 Certified Quality Management
Resident of High Technology Park
Listed in the 2021 Global Outsourcing 100
Among Top 15 Web&Software Development Centers in Eastern Europe
Trusted by world-known brands ( Tallink, IQcard, Versonix, Air Canada Vacations and many others)