Sell Your Vehicles Better with GP Solutions
The gross volume of online e-commerce is growing year by year across the worldwide economy. Car and vehicle manufacturing industry is no exception. The global buyer is getting increasingly more used to the convenience of an online e-shop to browse through and select a dream auto.
GP Solutions is the go-to partner for companies willing to improve this area of distribution. Our team provides the full range of automotive website development services with all the e-commerce functionality needed to run online vehicle sales and marketing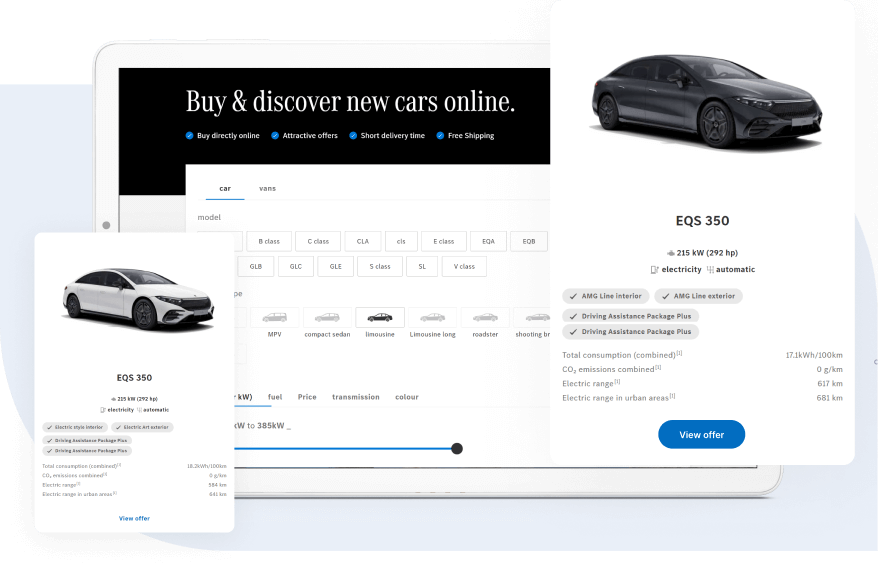 Advantages of Modern Automotive Web-Technology
Personalized User Experience
With a tailor-made website or an online e-commerce portal, automotive industry companies can create unique customer experiences that are fully in line with their own vision and approach. They can be established in numerous ways, including the use of custom model showcases, targeted digital advertising, simultaneous vehicle monitoring, etc
Quick Client Base Extension
Automotive industry was traditionally focused on distribution within local markets by advertising via traditional media – TV, newspapers, bigboard ads near highways, etc. Tailor-made ecommerce development has expanded the range of available options. It now helps to spread the word to multiple markets worldwide online and rapidly extend the client base
Optimized Operations
Modern online technology has changed the way automotive businesses approach their supply routines. A well-crafted e-commerce website can showcase the full range of available vehicle models in the most attractive and dynamic way. Thus, businesses save money, while remaining with a lot more options to market their product inventory
Omnichannel Approach
This is a contemporary distribution model combining local store and online sales approaches. Clients looking for vehicles get the opportunity to order with ease in just a few clicks. All they need is to complete an online form and request a test drive on the spot before purchasing. This leads to more options for the clients, while businesses enjoy increased conversions and revenues
Maintained Profitability
Advanced web solutions make car companies more flexible in terms of revenue management. The power of modern e-commerce has introduced new marketing and promotional tools with a sharper focus on the target audience. As a result car manufacturers benefit from faster sales cycles and more revenue streams
Multiple Services to Make Your Business Shine
Select one of the options that matches your current technology needs and explore new horizons for your automotive business
Front-end Development
As part of our automotive ecommerce website development we design unique customer-facing interfaces and user journeys. They are productive, easy-to-navigate and fully in tune with modern web-browsers
Back-end Development
Our experienced team utilizes the best performing programming languages and database solutions. They create systems that sustain heavy loads and live up to the high expectations of established automotive companies.
Mobile App Development
We apply the latest trends in mobile development to provide end-to-end engineering. With GP Solutions automotive businesses can engage the ever growing mobile user audience better and faster via responsive apps.
Ul/UX Design
The talented and energetic designers on our team are in the know of the habits and preferences practices by car buyers. They create appealing designs that incite higher numbers of website visits, increased scroll depth and more frequent purchases.
Business analysis / discovery phase
We make sure your automotive web portal is delivered on time and within a suitable budget. Our analysts put together detailed project visions and plans to ensure a smooth development process and high attention to even the smallest details.
Architecture development
There's a number of seasoned tech experts on our staff capable of developing all-around system architecture. We can engage them to supervise your web-solution development start-to-finish and guide your internal development team towards more advanced and practical solutions.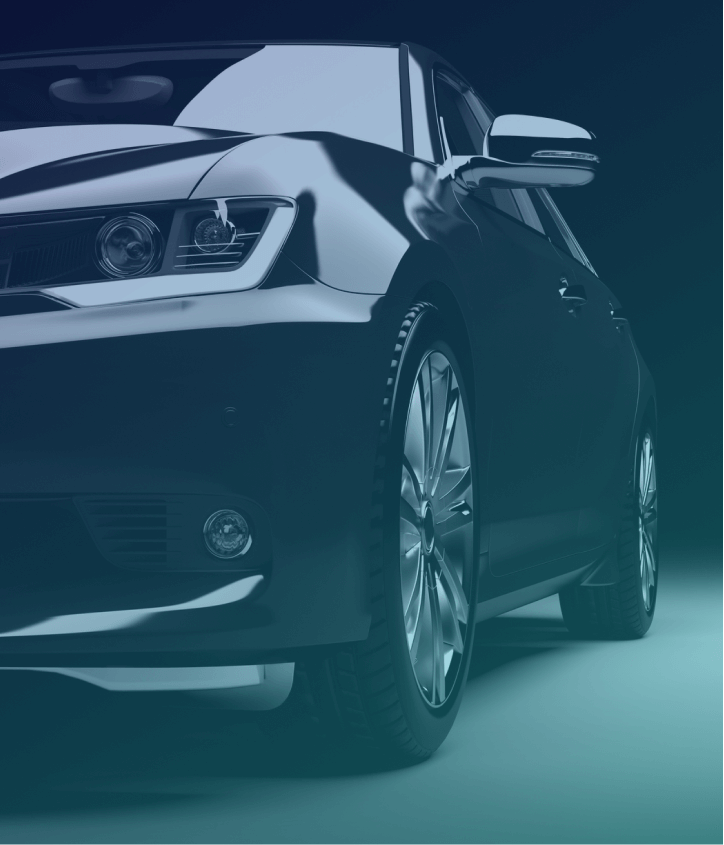 We Allocate Tech Experts that Make Your Business Stronger
GP Solutions can assign web development professionals of any kind to help you reach quicker releases and a more well-rounded technology. We run allocation in two basic formats:
Team Augmentation
We can fill in whatever expertise you are missing within your internal development team. Our offering involves the time-tested candidate selection process composed of the following steps:
Requirements analysis;
Provision of CVs;
Interviews;
Candidate approval and confirmation;
Agreement and onboarding.
Dedicated Teams
A complete project team that fully runs an automotive e-commerce development project. The team can include:
Front-end / back-end developers,
QA specialists,
Project managers (PMs),
System architects,
System administrators,
Business analysts, etc.
An Extensive Set of Automotive E-Commerce Functionality
Our team relies on its rich industry experience to deliver a wide range of functional blocks and options. They help reach utmost performance and productivity of automotive web projects:
SEO-Optimized Layouts
We get your portal indexed properly in Google and other search engines by applying SEO-friendly HTML and meta-data.
Complete Checkout Workflows
Our solutions contain fully-featured functionality for order placement, status tracking, modification and more. Your clients will never lose track of their purchases.
Contact Forms
Gather the feedback from car buyers efficiently through lighter, more intuitive and engaging feedback forms integrated with a CRM of your choice.
Car Package Builders
We design specialized modules to let your buyers customize their vehicle based on budget and a predefined set of options, modifications, autoparts and accessories.
Advanced Car Inventories
Our back-end and front-end experts develop well-structured and easily navigable catalogs of vehicle information. The car selection process has never been easier.
Online Chats
Let the buyers engage instantly with your customer care and sales teams via integrated online messaging tools. We can incorporate a ready-made solution or develop a custom messaging tool, if needed.
Numerous Integrations Available
As the case may require, we connect our automotive web systems to various 3rd-party software for an even more satisfying user experience.
CRM Systems
Payment Systems
Accounting Systems
CMS Systems
Analytics systems
Integrations with POS systems
CRM Systems
CRM Systems
Payment Systems
Payment Systems
Accounting Systems
Accounting Systems
CMS Systems
CMS Systems
Analytics systems
Analytics systems
Integrations with POS systems
Integrations with POS systems
Dedicated IT Services for a Flagship Automotive Company
Our Dedicated Team helped to build a fully-featured online car selling platform to the international audience all over the world. As a result, the Client has released product version for 10 international markets within 6 month after the start of cooperation with GP Solutions.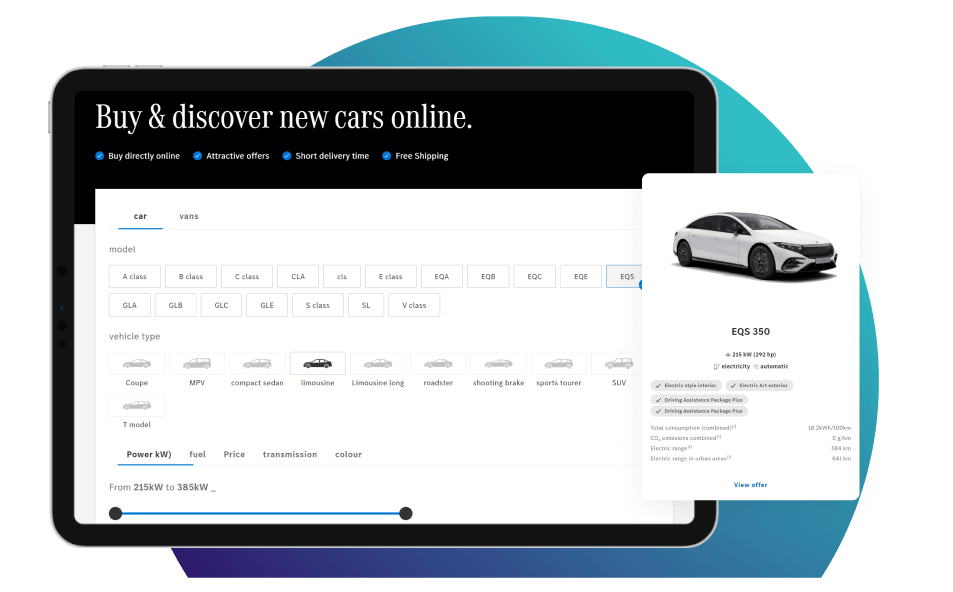 Top Technologies in Our Stack
Our team leverages the full power of the world's leading technologies to make car producers, dealers and marketers ever more successful.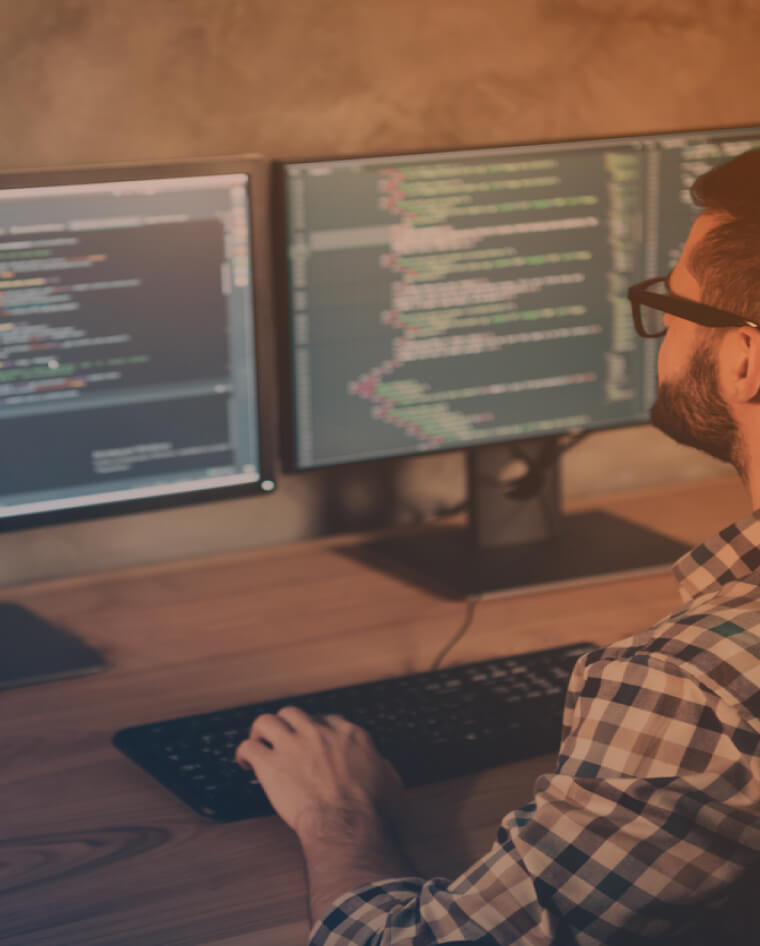 Functional programming languages
Back-end programming
Front-end programming
Functional programming languages
Mobile development
Database management
DevOps
We have first-hand experience with Popular Ecommerce Platforms
Full Development Life-Cycle Covered
We have sufficient capacity and expertise to cover the entire delivery process associated with high-quality automotive software engineering
Flexible Engagement Models
We let our clients choose a mode of cooperation that is most appropriate for the given stack of requirements, budget and timeframes
Fixed-price
Best suited for
Short- to mid-term projects with a fixed scope of work
Specifics
Fixed and documented requirements;
Fixed and transparent budget;
Strictly defined cooperation terms;
Fixed delivery timeframes.
Time and Material
Best suited for
Mid- to long-term projects with no strict scope limits
Specifics
Payment according to agreed hourly rates and man-hours;
Support of flexible project requirements;
Full control over scope and team.
Why Choose GP Solutions as Your Automotive Web Development Partner?
We are Experienced
Since 2002, we have partnered with numerous companies across diverse business verticals. Vehicle manufacturing industry is no exception. We strive to develop efficient IT products and deliver tangible business value relying on our know-how and market expertise.
We Are Trustworthy
Our team is recognized globally as a reliable and responsible software development vendor. This is confirmed by various industry awards and titles presented to GP Solutions on a regular basis.
We Focus on Customer Needs
Throughout our history we've been delivering tailor-made solutions adjusted to meet unique requirements and preferences of our customers. We make sure the software we build suits its purpose and aligns smoothly with the business models and workflows specified for it.