There is no more question about whether to use technologies for banks or not. The question is how to use technologies most effectively. GP Solutions has a vast experience in software development for banks and helps you get secure platform-based and custom tools that both make your day-to-day business more efficient and your clients more loyal and satisfied.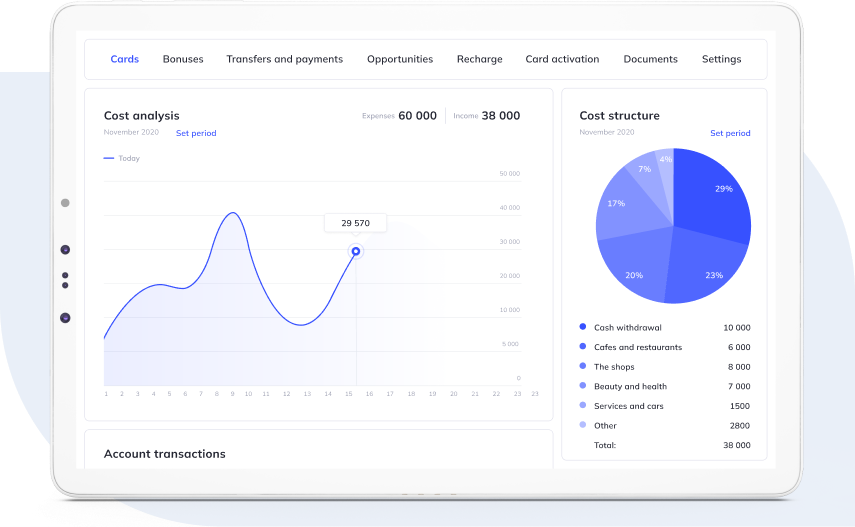 Successfully Completed Projects
Banks that Can Benefit from Our Software
Central banks
Exchange banks
Virtual banks
Retail banks
Private banks
Commercial banks
Investment banks
Credit unions
Our Banking Software Solutions
GP Solutions specializes in delivering banking software that allows you to assure convenient payments, support globally recognized payment systems, manage personal finances effectively, and deal with discounts and loyalty programs from bank partners. GP Solutions can both work according to your precise specification and analyze your request to roll out a solution from zero. To give a few examples, we can deliver for you: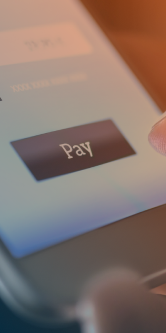 Custom Mobile Banking Software
Our team will build a first-rate mobile banking app to let you deliver excellent service to your clients anywhere and anytime. Our developers are experienced in developing native, cross-platform, and hybrid applications, so we can guarantee an optimal UX at any chosen platform.
Payments and Billing Tools
GP Solutions develops smart and easy-to-use digital payment and billing software. We make it easy for you to collect payments electronically and let your customers enjoy the process of paying and checking their accounts.
Custom CORE Banking Solutions
GP Solutions has strong expertise in delivering Centralized Online Real-Time Exchange (CORE) solutions to banking institutions. We can help you optimize the management of accounts, balances, and transactions. Our experts will finetune your system to accurately store client data and deliver insightful reports.
Custom Online Banking Software
We have a proven track record of delivering custom banking solutions, including B2B portals, banking CMS, online spreadsheet functionality, a banking employee training portal, and more.
Loyalty Program Management
We can help you build custom loyalty management software for banks powered by top technologies, such as artificial intelligence and machine learning. With an LMS in place, you will be able to analyze your clients' behavior, create new banking products, and offer your clients extremely relevant solutions, this way increasing the probability of sales and your profit.
Cloud Technologies for Banking
By relying on Cloud computing, you benefit from cost savings, increased security, faster processing speeds, business continuity, and reduced infrastructure investment. Cloud computing already helps banks optimize customer relationship management, fraud detection, and data analysis. With GP Solutions, you can get the best of what Cloud technology has to offer to banks.
Banking CRM and Account Management
Our team builds custom banking CRM software to let banks get and use their customer data, such as history and financial plans, so as to enhance their business. For example, you can improve your marketing campaigns and loan processing, increase upselling and cross-selling, and more. With a banking CRM, you can safely exchange customer data between your departments and find more ways to boost customer satisfaction with your services.
Compliance and Risk Management Solutions
We assist banks in building custom solutions for assessing compliance risks. You will get a robust tool to audit your processes and make sure that they are aligned with the standards and requirements. In addition, we can help you minimize insider risks.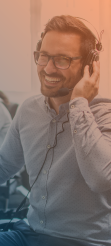 Banking Analytics and Reporting
GP Solutions can develop a robust analytical tool with sophisticated reporting capabilities to let you leverage your data. In particular, you can use advanced analytics for your sales and marketing needs, automated compliance reporting, identification of market trends, risk control, and instant and insightful reports on your products and services.
Tell Us About Your Needs – We Will Find a Solution
Banking Solutions Development 'From Scratch'
Banking Software Revamp and Enhancement
Banking Solutions Development 'From Scratch'
GP Solutions takes care of the entire development process from analyzing your situations to supporting and delivering updates to a working banking system.
This is how the process goes:
Requirements analysis;
Designing the banking solution architecture and UI;
Creating an implementation plan, estimating expenses and time;
Building a banking system in line with your requirements and security standards;
Integrating the banking solution with other tools that you use;
Migrating data from the legacy system in a safe way;
Assessing the quality of the solution;
Training your team to use the solution;
Support and maintenance
Banking Software Revamp and Enhancement
Our dedicated developers will redesign or reengineer your banking system to make it more efficient, secure, and user-friendly. We can help you migrate the solution to the Cloud or add the needed functionality.
Usually, the process takes: 
Analysis of your needs and challenges with the current banking tool;
Checking the solution functionality;
Planning the redesign of the UI and the architecture, designing new functionality if needed;
Developing the new functionality and introducing the needed changes to the banking solution;
Integrating your solution with other systems to enable smooth data exchange and boost efficiency;
Quality assurance and maintenance if required.
Team augmentation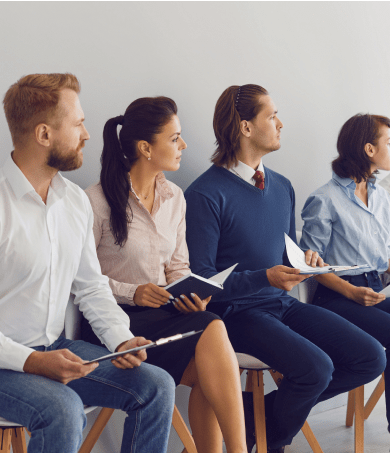 Team augmentation is a perfect option if you need to quickly hire particular experts but want to take full control and responsibility for the project.
We analyze your request and look for specialists with the required skill sets on our team.
We provide you with the CVs of the most suitable candidates.
You choose the most appropriate specialists, and we schedule interviews.
If necessary, successful candidates fulfill a test task.
After negotiating the SLAs and KPIs, we sign a contract.
We decide on the frequency and convenient means of communication and reporting.
Banking development outsourcing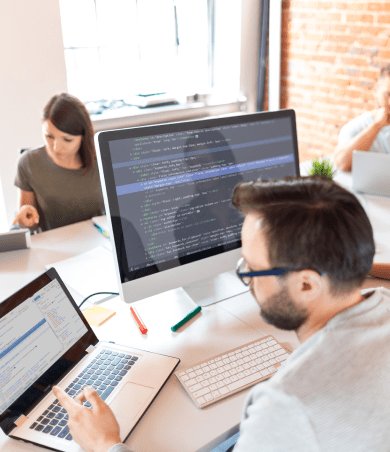 Outsourcing is an ideal solution for banks who want to fully rely on an experienced software development team.
We get and thoroughly study your request.
Our team analyzes possible solutions in your case and prepares time and budget estimations.
We negotiate SLAs and KPIs and sign a contract.
We gather a full dedicated team for your project (including the team leader, project manager, business analyst, developers, QA engineers, and all needed experts).
We establish an efficient development process and adapt to the processes of our customers if needed.
Our team works on the project, assuming all the responsibility for its implementation, regularly reports, and shows results.
Top Companies that Trust Us
Why Invest in Custom Banking Software?
Custom banking software can include both a solution crafted from scratch to meet your specific requirements and the customization of an existing tool to adapt it to your banking needs. So, by opting for custom development, you get vivid advantages:
Optimized workflows, ideal for your bank
Efficient UX/UI that supports your brand identity and engages users
Ease-of-use and faster adoption by employees
Top security of your solution and better protection against breaches, vulnerabilities, and fraudulent actions
Reliability and improved risk management
Quality delivered and verified by professionals
Better scalability of the solution and faster response times
Faster ROI and increased profitability of the solution
Read This Before Saying Yes
Why choose GP Solutions as a custom banking software development company? It is a reasonable question to ask. And we know the exact answer: