For over 20 years in UI/UX development services and consulting, GP Solutions has been helping businesses attain the two key goals: deliver seamless and intuitive user experiences and manifest their brand identity to the world. Clear processes, proven technologies, deep industry understanding – that is why we deliver outstanding design solutions.
Why Do You Need UI/UX Design
UI/UX Design helps you minimize the risk of coding wrong user scenarios
You can provide exactly what your customers want and maximize your ROI
You maximize your product adoption by tailoring it to users' needs
Your customer retention rate grows because you solve particular problems of your clients
You can guarantee maximum security and accessibility of your solution and hence build trust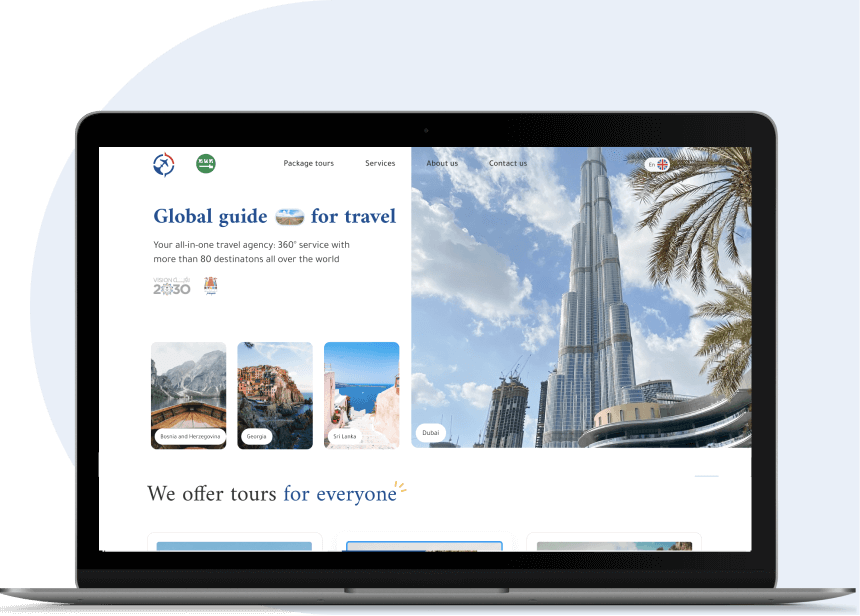 Your product can appeal to the important things for your customers and create a sense of personalization
The load on the support team decreases because your product works seamlessly
Your product becomes a lot more competitive
You help users quickly understand how to use your product
You can verify design concepts before developing and this way you can save both time and money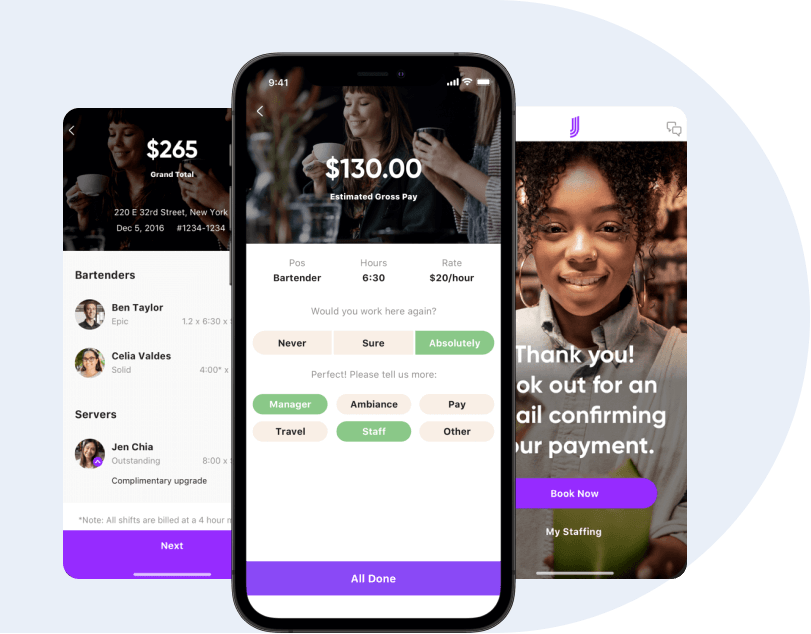 Why Our UI/UX Design Team Can Help You
A team of UI/UX designers and developers with 20+ years of experience

We explore what users want and develop it saving your money

Our UI/UX designers solve problems and help you engage users

We have a proven track record of boosting business success through user interface optimization

We can optimize the design to better fit your cross-channel strategy and brand identity

Our experts create strategies and designs based on data, user feedback, and proven methodologies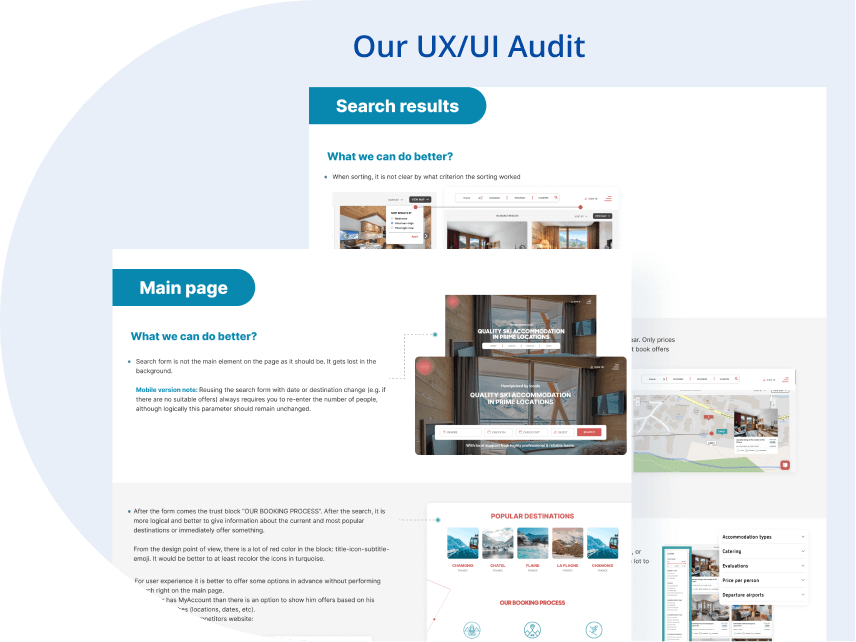 Our UI/UX Services
Whether you need consulting and UI UX design services, graphic design for your new product, or data-driven enhancements to the UI/UX of your current product, our reliable specialist will ensure an intuitive and inspiring experience for your users.
Web UI/UX Design
Wireframing and Prototyping
Mobile App UI UX Design Services
Cross-platform experiences design
UI/UX Testing
Data Visualization
UX Audit
Web UI/UX Design
Web UI/UX Design
Rely on our UI agency to craft adaptive and responsive web design for your site or app. We master web technologies to build web apps that look perfect across devices and platforms. We master the laws of usability, compatibility, and engagement to drive your website conversion.
Wireframing and Prototyping
Wireframing and Prototyping
We can create a visualization of what your product or solution will look like. Prototypes, wireframes, and MVPs are great for testing the concept and features, polishing design ideas before you spend a lot of money on delivery.
Mobile App UI UX Design Services
Mobile App UI UX Design Services
UX designers from GP Solutions are well-versed in mobile technologies to plan and build engaging mobile apps for your perfect brand experience on the chosen channels. We strike the balance between following platform guidelines and manifesting brand identity.
Cross-platform experiences design
Cross-platform experiences design
Our company can help you define a sound cross-platform experience strategy. Experienced in web & mobile UI design, we can help you find an optimal way to present your brand and product on different platforms and devices.
UI/UX Testing
UI/UX Testing
We can also inspect potential usability and performance problems through usability and accessibility testing. Our team will collect and analyze user feedback, find flaws, and elaborate ways to fix them. We will make sure that your system can deliver the desired level of flexibility and convenience to your users.
Data Visualization
Data Visualization
Take a more comprehensive look at your data with the data visualization services by our agency. We combine deep knowledge of design with cutting-edge technologies to present complex data in a graphical and easy-to-comprehend form. Let your users enjoy intuitive and insightful dashboards instead of struggling piles of data.
UX Audit
UX Audit
To make sure that your application looks good and works perfectly, GP Solutions can carry out regular UX audits. Our design studio will check and spot usability issues as well as find ways to correct them.
Loading Your Perfect UI/UX Design…100%
Analysis
Analyzing business needs
Researching personas
Organizing focus groups
Building customer journey maps
Defining challenges
Design
Ideation
Interaction design
Wireframes
Prototypes
Data visualization
Design validation
Delivery
Usability checks
Emotional response test
Accessibility check
Focus groups
Design quality check
Design rollout
UI/UX Solutions Suitable to Your Project Scale
Complex
Solution
Business Analysis + Prototype
+ Design
Team:
UX Designer, UI Designer, Visual Designer
Project scale:
suits bigger projects that require in-depth analysis and concept testing.
Duration:
10+ months
Challenges we solve:
This is a full-package UI/UX design solution that includes all the services, such as analysis, creating and testing clickable prototypes, analyzing results, and crafting the final version of a catchy and user-friendly design.
Medium
Solution
Business Analysis + Prototype
+ Design
Team:
UX Designer/ UI Designer, Visual Designer
Project scale:
suits medium projects which need concept testing.
Duration:
up to 10 months
Challenges we solve:
This narrower solution includes the detailed analysis stage followed by developing an attractive data-driven prototype.
Alternatively, the solution can consist of the development of a working prototype based on your analysis and requirements; checking the prototype effectiveness, and developing a ready visual design.
Light
Solution
Design or Re-design
Team:
UI Designer/UX Designer
Project scale:
suits small projects and UI/UX enhancement challenges.
Duration:
1-3 month
Challenges we solve:
This is a light but very efficient option. Our UX/UI designers will research similar products, the needs of users and develop concepts that will satisfy your users. We can redesign your current solution to improve user satisfaction rates or create a new design from scratch.
Technology stack:
Trusted by Leading Global Brands
UI/UX Design Tailored to Your Industry
Staying competitive depends a lot not only on how well your solution looks on different platforms but also on how it reflects the concepts crucial to your industry. We specialize in delivering UI/UX design to multiple industries, including:
E-Commerce
E-Government
Transportation
Banking and Finance
Information Technology
Healthcare
Social Networking
Digital Exhibitions
Travel and Hospitality
What is design prototyping and why is it necessary?
Prototyping is a safe way to quickly validate your design concept. Designers visualize your product in the form of a working prototype, which you can use to get early user feedback on your idea. As a result, you save time and money, roll out your MVP fast, and make well-informed decisions.
What is UX Audit?
Our experts can check how well your current user experience is estimated by users and reflects common UX trends and best practices. As deliverables, you get precise recommendations about what fixes can considerably improve the user experience of your product, app, or other solution.
Is it reasonable to outsource UX and UI product design?
Sure, by outsourcing design work to our team you get access to top talents in the industry who will apply their vast experience to find solutions to your design tasks. Outsourcing design allows you to save time, cut costs, and increase team productivity. You will have full control over the project and direct contact with our designers, so you won't have to worry about the efficiency of communication.
How to start with UI/UX design?
The optimal idea is to hire UI/UX professionals who will analyze how your current design is welcomed by users and find ways to solve the issues they found.