Overview
It's not an overstatement that e-banking has revolutionized the financial sector: payments, fund transfers and other bank transactions can now be conducted at any time, from anywhere, and much more conveniently as it used to be in the pre-digital era. But the abundance of modern banking technologies sometimes leads to confusion about the choice of the right solution to deliver premium level services.
Another challenge is the swiftness of transfers and the security compliance matter, gaining real importance with increasing volume of transactions being performed electronically. Only choosing the reliable banking software company will guarantee the desirable commercial result and your customers' satisfaction.
How we can help
GP Solutions is a partner of choice for many Financial and Banking Organizations who share a common need to design, develop and deploy high value technology solutions.
GP engineers have a profound expertise in creating online and mobile banking solutions, featuring electronic bill payments, bank card transactions, e-money storage, electronic fund transfers and many other options.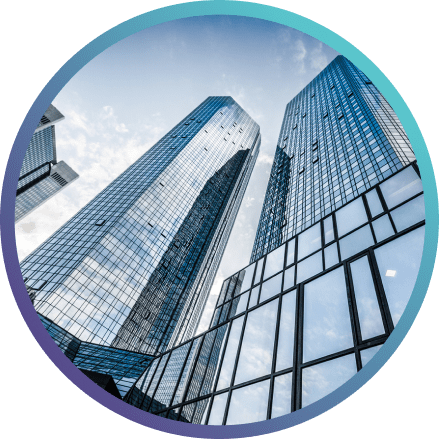 Solutions created by GP team allows to:
Assure swift and convenient payments
Efficiently manage personal finances
Support various globally recognized payment systems (Visa, MasterCard, etc.)
Enjoy discounts and loyalty programs from bank's partners: bargain travel tickets, large retail chains discounts or restaurants' special offers
Here in GP Solutions we pay special importance to the security matter of our online and mobile banking solutions, doing our best to successfully eliminate the possibility of fraud and to guarantee very low error probability. Our specialists provide qualified support and integration of secure cost-effective payment systems for any purpose of the banking industry.
We are seasoned in creating rich user experience interfaces and developing smart new features for virtual banking that add to convenience of card and electronic access services that your customers will certainly appreciate.
The number one reason why we are the offshore software development company of choice for a wide variety of clients from different industries is our development team, composed of more than 200 highly skilled and specialized professionals. People are company's biggest asset. That's why we're constantly working on improving employee satisfaction and relationship-building, which leads to healthy and creative working environment.
Flexibility and individual approach
Our extensive experience in the software development led us to understanding that no two clients have the same challenges. Our main advantage is flexibility in choosing the right approach to meet your key business objectives. We are ready to catch your idea or project on any production stage (from business analysis to implementation and QA) and doing our best – bring it to perfection.
ISO 9001 Certified Quality Management
Resident of High Technology Park
Listed in the 2014 Global Outsourcing 100
Among Top 15 Web&Software Development Centers in Belarus
Trusted by world-known brands ( Tallink, IQcard, Versonix, Air Canada Vacations and many others)