Overview
Mobile devices, ecommerce tools, conversational marketing and other advancements have shifted the behavior of customers – and retailers need to shift accordingly and implement novel technologies.
The inclusion of advanced software solutions in the retail industry is proving highly beneficial both for businesses and consumers. Supreme user experience, optimized business processes, better inventory management, cost efficiency – it's not a complete list of the ways retail software can drive value for your business.
How We Can Help Your Retail Business
Reassess and re-imagine your digital opportunities with GP Solutions. With better outcomes on a dramatically shorter timeline, GP Solutions helps startups and enterprises make tech an unfair advantage.
Retail Software Development
As a company experienced in retail software development, we have a team of cross-industry technical experts, with robust knowledge of the retail sector. We'll help you future-proof your business with powerful software that allows you to address bottlenecks, take your business to the next level and achieve maximum efficiency.
Ecommerce Software Development
We provide flexible ecommerce development solutions for retailers eager to open up new digital growth directions. From inventory management software to automated payments and POS systems, GP Solutions offers a full package of services to build a robust system infrastructure and connect with your clients.
Mobile Development for Retail and Ecommerce
Ensure your digital presence by staying at consumers' fingertips. Build an easy-to-use mobile app to enhance purchases and reach more potential customers. Our team of designers and mobile app developers has proven expertise in mobile ecommerce app development that delivers top-class outcomes and increases revenue.
We Build Fully-Featured Retail Automation Systems
Customer relationship
Human resources
Supply chain
Marketing
Inventory
Product
Finance
Order
Our Software Solutions for Retail
We combine the best features that an e-commerce software vendor and technology partner should have to deliver reliable and scalable retail solutions.
Retail Management Software
The bespoke retail management software and solutions we build help to manage product catalogs, trigger promotions, manage the goods flow and steer all retail processes.
Point of Sale (POS) Software
We can help you implement POS solutions that enable straightforward and swift payment processing for bank cards, checks and mobile payments.
Inventory Management Software
Boost your efficiency with custom retail software that helps you track and manage the stock you have in your stores, supply chains and warehouses.
Payment Processing Software
Enhance your customer experience, increase cash flow and optimize overall customer management with online payment processors.
Retail ERP Systems
Stay ahead of consumer trends and make the right moves with a unified view across merchandising and financials, all while simplifying your finance team's work so that you can meet your goals.
Ecommerce Platforms
Looking for a future-proof multifunctional platform? Our e-commerce platforms provide a wide range of tools and modules that account for essential and enhanced sales capabilities of your business.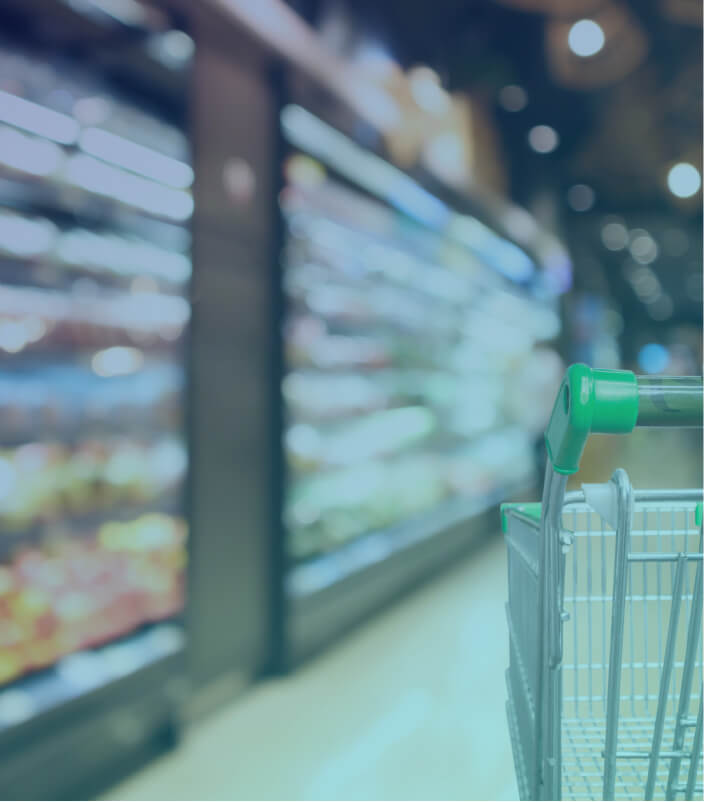 Omni-channel Retail Platforms
Ensure your retail experience is consistent across touchpoints. A modern omni channel platform can unite your stacks and integrate in-store and online technology to meet every expectation of your target users.
Order Management Software
For all the tedious order management processes that your team follows daily, automation has you covered. Divert your focus on growing your orders, and not managing them.
Retail CRM
Tap into our Retail CRM services to get 360-degree customer views, create bespoke shopping experiences, and convert shoppers into customers quicker.
Payment Processing Solutions
GP Solutions' technical expertise and tested software delivery frameworks can address your payment-related challenges to result in new payment products and economic uplift.
Supply Chain Software
Make your supply chains predictable and profitable thanks to top-class supply chain software. Streamline logistics processes, improve planning, and cut expenses on shipping and inventory management.
Shopping Cart Solutions
Boost revenue with advanced shopping cart features. Our powerful and secure shopping cart solutions provide users with robust back-end modules to manage orders, shipping, inventory, and gallery.
Customer-facing Websites
Aided by extensive hands-on experience in front-end development, our experts design and launch sleek and appealing online shopping websites. We do our best to ensure optimal user experience and good conversion rates.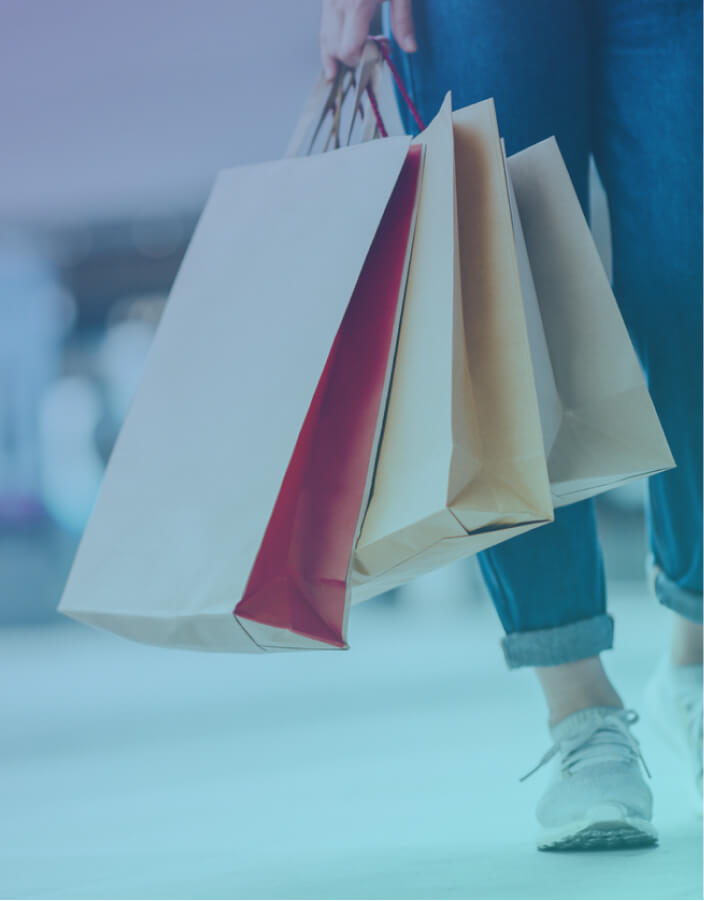 Powerful Technology to Boost Your Retail Business Automation
Our team is highly experienced in various aspects of technology required to engineer highly-productive tailor-made ecommerce solutions.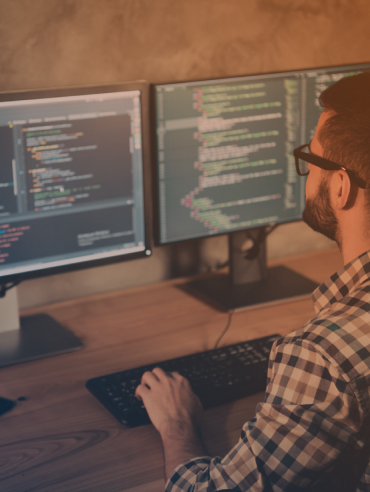 Programming / markup languages
Mobile development platforms
Administration and DevOps
Programming / markup languages
Mobile development platforms
Database solutions
Administration and DevOps
We Are Skilled with Popular Ecommerce Platforms
A Glimpse of Our Retail Development Expertise
Сustom Mobile Development for a Tech Retail Company
The client is a company providing cloud platforms for brick-and-mortar retail. Tried-and-tested expertise of our specialists allowed us to build a quality bespoke software solution and skyrocket the company's revenue while advancing user experience.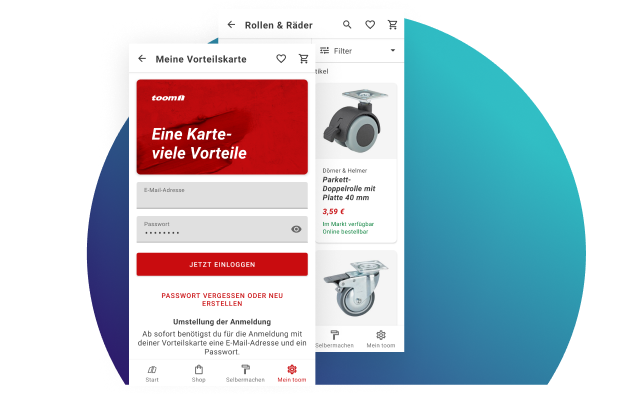 Still Not Sure Why You Need to Upgrade Your Retail or Ecommerce Business?
Keep Up On Stock
With our software, you delegate most of the inventory management tasks to the tool and stay assured that all the products you need are in stock.
Get Insights To Boost Your Sales
Track all your data flows with predictive analytics software to identify valuable patterns and stay ahead of the curve.
Expedite In-Person Purchases
Bringing about premier customer experience and more convenient shopping, retail software is bound to drive your in-person purchases.
Connect Your Online And Retail Stores
If you want to get revenue from both sides, our experts can make it possible by building a complete infrastructure that allows running your business efficiently.
Turn First-Time Customers into Regulars
Efficient retail & ecommerce software with loyalty programs is about superior customer engagement leading to increased customer retention and revenue.
Cut Staff Training Time
Streamline your staff training processes and reduce training costs to increase the company's overall productivity.
Reduce Administration Costs
Transparent operations, real-time data analysis, and optimized management allow you to reduce administrative work and related costs.
Secure Your Store with Loss Prevention Tools
Leverage embedded security devices and real-time monitoring tools to identify and mitigate shrinkage and avoid unexpected losses.
How much does an ecommerce / retail solution cost?
We price our projects based on how much effort they are going to take. From your business idea to its complexity and project scale – our specialists will take into account most of the factors to give you the cost estimation during the first discussion.
Get in touch to arrange your first consultation.
What are the benefits of automating and computerizing your retail sales business?
Retail business automation allows you to significantly reduce workload and costs while delivering better services to your customers. With the knowledge of items in stock, upcoming trends, and customers' preferences, you get the edge over market competitors.
What is the process to develop a customized retail solution for my business?
We build a wholesome understanding of your company, product, vision and industry.
A team of experts creates a detailed scope document with descriptions and wireframes illustrating the end solution that needs to be built.
Active development takes place. Our allocated developers are hard at work during this stage building functionality and features according to the project plan.
Here we run a comprehensive test of every software aspect and flagging any issues for us to resolve before launch.
We deploy your app and keep in touch to help you scale it up or set up an ongoing support plan.