With GP Solutions, you can quickly assemble a dedicated software development team (or order offshore application development team services) for medium and big projects. We provide professionals with the skills and experience you need and help you save money on hiring and team management.
Why Companies Choose Our Dedicated Development Teams

Scaling Teams Quickly
Every our client gets fast access to professional resources without wasting time on recruiting.

All-round Expertise
We provide professionals with the required skill sets and capabilities, so you can get a perfectly fitting team fast.

Proven Processes
Our teams work in line with efficient software development approaches, so you don't have to establish processes in-house.

Flexibility plus Control
While you can scale the team at any moment depending on your needs, you also ger full control over the development process.

Save Money
You pay only for the hours of work, no worries about social payments and vacation.

Maximize Productivity
You can scale your team when it's needed and maximize the delivery speed.
A Wide Range of IT Specialists Covered
Assemble your perfect dedicated development team and find top specialists who know how to solve your challenges. We can cover all the commonly demanded IT professions:
UI/UX designers
UI/UX designers polish the look and feel of the app to make the software intuitive and easy to use.
System Architects
System Architect is a highly experienced application development guru who plans an optimal architecture of the software and chooses suitable technologies. 
Frontend Developers
Frontend Developers make sure that your user interface is convenient, looks nice, and works perfectly.
Backend Developers
Backend Developers specialize exactly in developing the logic, functionality, and the invisible but crucial part of the software. 
Mobile Developers
Mobile Developers deliver user-friendly and interactive iOS, Android, cross-platform, and hybrid apps.
Full Stack Developers
Full Stack Developers are experienced in both frontend and backend development and hence are as precious as gold for their holistic view on the development process.
Business analysts
Business analysts will inspect your situation and find the most appropriate technological solution to your business needs.
Projektmanager
Project managers are captains of the project team who plan, create, and monitor an efficient development process and help you save money and time.
DevOps Engineers
DevOps Engineers are selected professionals who orchestrate the development process, operations, and QA and make the development more efficient.
System Administrators
System Administrators deliver system installation and configuration, security scanning, maintenance, and other services.
QA Engineers
QA Engineers make sure that the quality of your app is high, the processes are optimal, and there are no issues.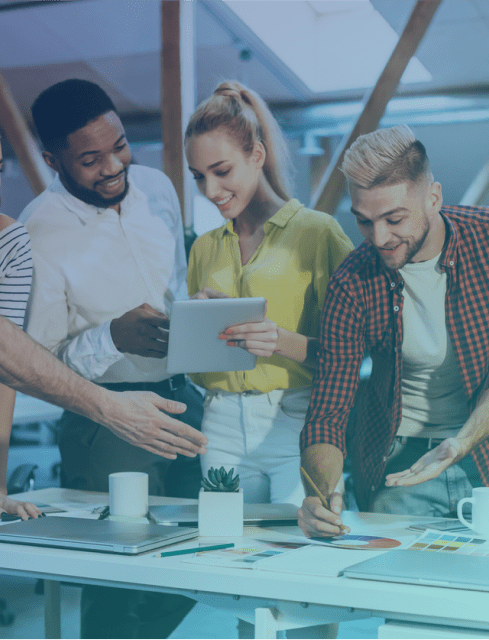 Depending on your particular requests, we can provide highly-specialized professionals, including but not limited to: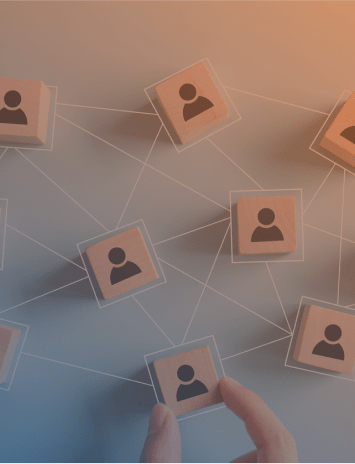 AI Engineers
AI Engineers for delivering projects requiring machine learning competencies.
Blockchain Developers
Blockchain Developers for all projects concerning blockchain, data structures, cryptography, and more.
Firmware Engineers
Firmware Engineers for building a solid bridge between hardware and software.
Database Engineers
Database Engineers for designing and developing databases that suit your needs.
Salesforce Developers
Salesforce Developers for projects leveraging the capabilities of the Salesforce Platform.
SAP Developers
SAP Developers for projects regarding SAP implementations, customization, process integrations, application management, migration, maintenance, and more.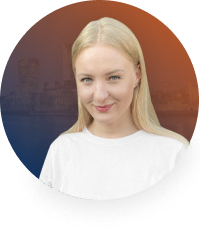 Find the brilliant minds you need today! Contact our dedicated development department.
How You Get Top Talents
Once you decide to onboard a dedicated team with GP Solutions, we launch our allocation procedure which typically includes the following steps:
Gathering Requirements
Required team members
Anticipated technology stack and competencies of successful candidates
Project budget
Checking CVs
Our HR department finds relevant experts and the CVs of candidates for your review. You get details on their:
Technical experience
Soft skills
Previously completed projects.
Conducting Interviews
You can interview the chosen candidates (online if it's convenient) to assess their experience and competencies and understand how well they fit in your team.
Consent and Validation
You choose appropriate candidates. We agree on all relevant conditions, such as the engagement model, part-time/full-time work, prices, and termination clauses.
Agreement
We sign with a client a mutual agreement, which includes all the legal and commercial conditions, starting dates, and duration dates that we agreed on.
Starting Cooperation
Our dedicated developers meet your team, project management, get acquainted with the project details, tasks, and challenges, set up a programming environment, study documentation.
We Deliver Full-cycle Services
GP Solutions guides its customers through the complete project development cycle. A typical project goes through the following set of phases:
Analysis
Vision
Alternatives
Requirements
GAPs
Design
Architecture
UI Design
API
Implementation
Development
Stabilization
Documentation
QA
Delivery
Server configuration
Software installation
Training
Support
Support
Evolution
Monitoring
As a full-cycle development company, we are ready to take up your project at any production stage and bring it to perfection!
Flexible Engagement Models
Fixed-price
You pay according to hourly rates
You pay for man-hours
You can change requirements
You have full control
Time and Material
You have fixed requirements
You have a fixed budget
You get fixed cooperation terms
You get the project on a fixed date
We Deliver — You Get Value
Take a look at some examples of work provided by our dedicated team of developers.
Leading Brands Trust Our Dedicated Teams
What is a dedicated development team?
The dedicated development model is quite popular among other outsourcing models. It implies that the Customer gets an entire self-managed team dedicated to bringing their project to success. Dedicated development teams are very helpful if you want to quickly scale your development team, find particular experts for your project fast, get access to additional technical, business, and infrastructure resources only while delivering a particular project. Dedicated teams are still responsible for the development process and regularly keep in touch with the Customer using the chosen means of communication.
How much does it cost to hire a dedicated development team?
The final price depends on the project requirements. We assemble the team based on the needed skill-sets, and experience, and you see hourly rates per each expert.
Why should I hire dedicated developers?
You access top talents who otherwise can take you months to find.

You pay only for hours of work and cut down a lot of operational and HR costs.

You scale the team up and down fast.
Why should I hire dedicated developers from GP Solutions?
You get access to highly experienced specialists with a proven track record of delivering successful projects.

You get value for money. You can compare and see for yourself that our prices are reasonable for the outstanding

quality

provided.

At GP Solutions, you find people experienced in the

technologies

you need, who know your domain and work according to top development methodologies.

 
How to coordinate the work of the external dedicated development team?
Our dedicated team will always be in touch with you. To achieve that: 
We organize status calls during which you can learn about the progress of the project and make corrections if needed. 

We regularly report on updates via demos.

We show work progress in Jira (or another preferred project

management t

ool).

We follow up on and answer you about any issues within 24 hours. 
Are outsourced dedicated developers more efficient compared to an in-house development team?
Our successful projects proved that indeed a dedicated development team can deliver a product to the client or do the needed job more effectively than an in-house one. The reasons for that are simple: 
you benefit from easy scaling and fast

hiring,

you cut operational costs, and 

you work with

experts t

hat can be very hard to find via headhunting. 
The key is to choose a team that knows how to work effectively on remote and uses smart approaches to software development and project management.