Enjoy the benefits of our experience in custom financial software development combined with innovative product-building approaches.
Our Financial Software Development Services
Platform Development
Go for a single comprehensive digital solution for your financial industry business needs. Let us develop a cohesive, cost-effective, and robust platform to help your company take off.
API & Third-Party Systems Integration
Satisfy the ever-growing customers' demands by seamlessly incorporating APIs and third parties into your ecosystem. Scale up the number of available digital services to bring exceptional value to the end-user.
Development From Scratch
Watch your idea grow into a viable fintech product in GP Solutions' hands within the shortest possible period of time. Open up a new era for your business with our help.
Team Augmentation
Strengthen your in-house expertise by incorporating our fintech professionals into your project development process and bring maximum value to the final product.
Product Development
Entrust the creation of a comprehensive custom financial software product to our team of high-expertised and dedicated specialists. Deliver top-notch experience to your customers and take the leading place in the industry.
Mobile Banking Development
Bring agility to your financial business by developing robust, responsive, and powerful mobile applications that will begin a new level of B2C interaction.
Discovery Phase and Business Analysis
To provide maximum value to your fintech product, we carry out profound business analysis and pre-development research, set the project goals, calculate its cost, and define the tools needed for its high-quality implementation.
Order Financial Software Solutions of All Sorts
Online Banking
Embrace the digital transformation by developing online banking solutions to ensure 24/7 customer interaction and quality business scaling.
Accounting and Reporting Software
Turn to custom-developed accounting software for cost- and time-effective financial data management. Use in-depth reports to uncover the trends and have a full picture of your company's productivity.
Revenue Management Systems
Adjust your service rates according to the current market state leveraging tailor-made revenue management software. Build your financial strategy on profound data analysis.
Billing and Invoicing Software
Streamline your in-house billing and invoicing processes by integrating the software that will take care of proper financial coverage of your services.
Pricing Management systems
Build custom pricing management software to understand your customers' financial needs and wants and set reasonable market-adequate product rates.
Financial Planning Software
Take a look into your business' financial future using smart planning software systems. Make informed monetary decisions and manage your client's assets with zero risks.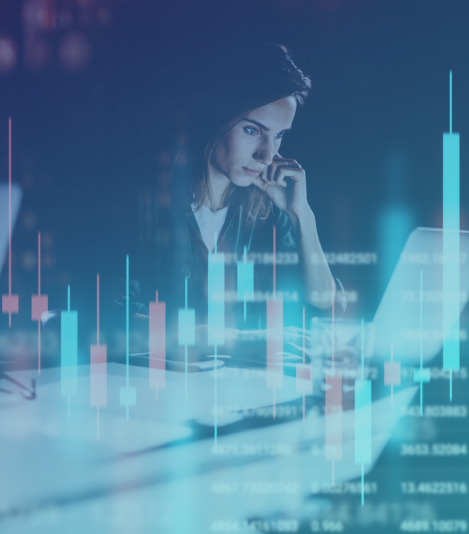 ERP Solutions
Introduce Enterprise Resource Planning software in your daily routine to optimize business processes, boost productivity, mitigate risks, and manage your time efficiently.
CRM Solutions
Incorporate cutting-edge financial data protection solutions using CRM systems. Leverage the finest tools to ensure the security of your business data management.
Insurance Software
Develop custom insurance software to be able to eliminate financial risks and perform daily operations swiftly, relying on in-depth data analysis.
Digital Wallets
Provide your customers with top-notch quality digital wallets to expand your business' outreach, create unmatched user experience, and open up new opportunities.
Blockchain & Cryptocurrency
Integrate blockchain and cryptocurrency solutions into your existing digital financial ecosystem to strengthen security, cut expenses, and expand your clients' money options.
Mobile Banking Apps
Build robust and agile financial mobile applications to meet ever-increasing customer demands and scale up your business' capacity within the digital domain.
Data & Analytics Software
Tame the power of the most data-intensive industry by developing top-notch analytics software. Get in-depth insights to spot potential issues and opportunities for your business.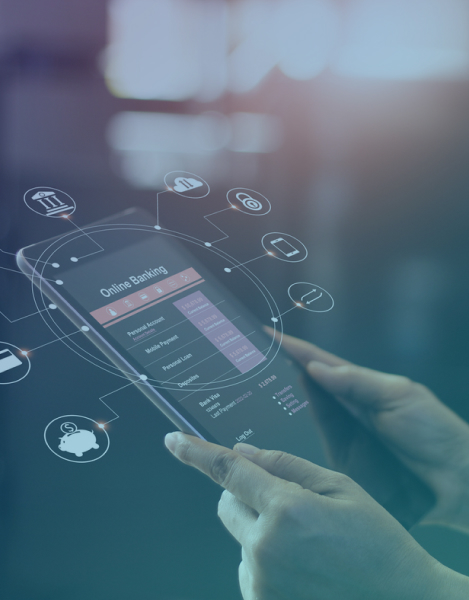 We design and develop for
Commercial Banks
Investment Banks
Insurance Companies
Fintech Companies
Financial Startups
Planning Firms (Wealth management, Advisory)
… and other businesses in the financial sector.
Our Financial Software Development Process
GP Solutions team has set up an agile and streamlined software development procedure to deliver top-notch quality products effectively and on time.
Latest know-how for top-notch financial solutions
We utilize the newest developments in technology to build maximum-value fintech software.
Big Data
Use the power of data to make informed financial decisions, develop risk-free strategies, and stay tuned to your customers' needs.
Machine Learning
Let artificial intelligence modernize your company by boosting efficiency, reducing time and cost of operations, and improving customer experience.
Blockchain
Incorporate ML technology into your business to transform its key processes and automate monotonous data-intensive tasks.
AI
Introduce a new level of data security to your business and eliminate cybersecurity risks by incorporating blockchain technology into your routine.
Cloud Solutions
Bring in new competitive edges to your financial business using cloud computing as a tool for enhancing data security and increasing service agility.
Database Solutions
Our team offers unparalleled expertise in developing and maintaining scalable databases and heavily loaded data warehousing solutions.
Full-cycle development
Financial app development from scratch is what the GP team specializes in. We'll select the finest technological solutions, build top-notch product architecture, and integrate the pool of services to make your application stand out.
Long-term expertise
For over 20 years in the fintech industry, we've been delivering custom high-quality software that revolutionizes our partners' businesses making them swift, agile, and cost-effective.
Non-trivial IT solutions
We deliver efficient project management combined with the best Agile and Scrum practices to ensure smooth development process that always delivers
Continuous delivery and support
We use a combination of structured interviews, ability assessment, case studies and role-play activities to provide the right candidates for each position.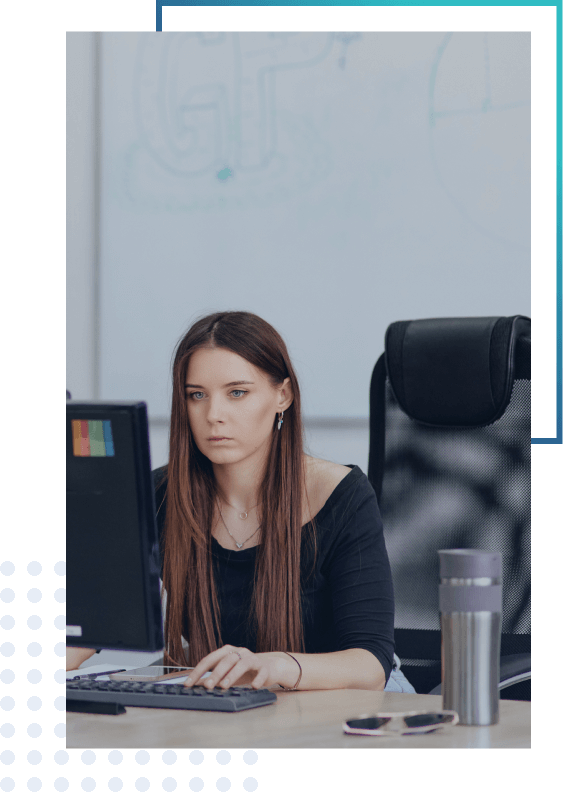 Top-tier tech talents
All of our in-house experts have undergone major qualification testing challenges before joining the team. We understand the value of top-notch knowledge and expertise for the development of high-quality fintech products and keep the bar high.
Transparent cooperation
We put much focus on the convenience of cooperation and therefore provide detailed timely reports on the development progress, welcome hands-on client involvement, and introduce on-demand adjustments to the product in real-time.
Industry Personalization
Custom financial software development allows businesses to integrate tailor-made solutions that cover industry-specific issues and turn them into a company's strength.
Cost Effectiveness
Cut staffing expenses, avoid redundant spendings and optimize your business ecosystem using our custom software development services to see significant budget savings.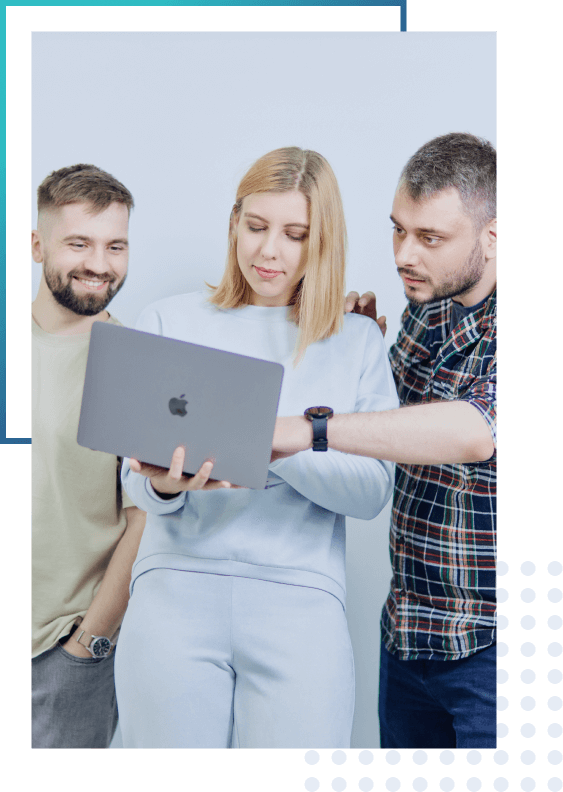 Full-stack Dedicated Development Team Supply
Challenge: In early 2020 the Client – one of the leading European banking institutions – decided to adopt a new digital transformation strategy. Its main objective was to give the bank a new competitive edge with the help of modern business automation software powered by the latest technology…
Solution: Our team participated in 4 different sub-projects and delivered high-quality service to finish all the work as planned.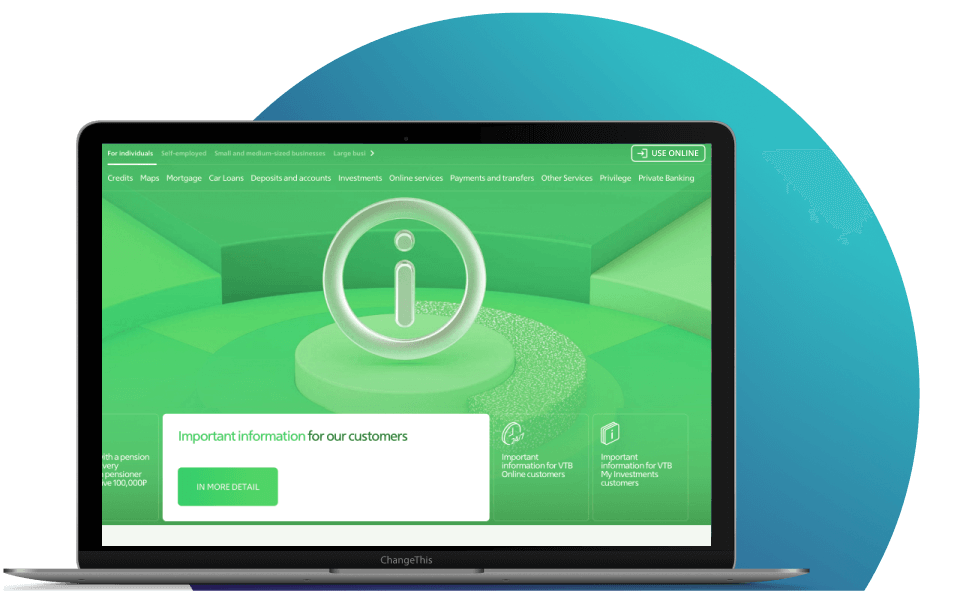 Back-Office For Visa And MasterCard Distribution Provider
Challenge: Our team was provided with a mission for a full-scale fintech software transformation, integration of the newest CRM solution, extension of the scope of third-party services, and remaking of the current user space.
Solution: The team assigned by GP Solutions developed a new fintech platform using state-of-art technologies that enabled them to incorporate all the planned features…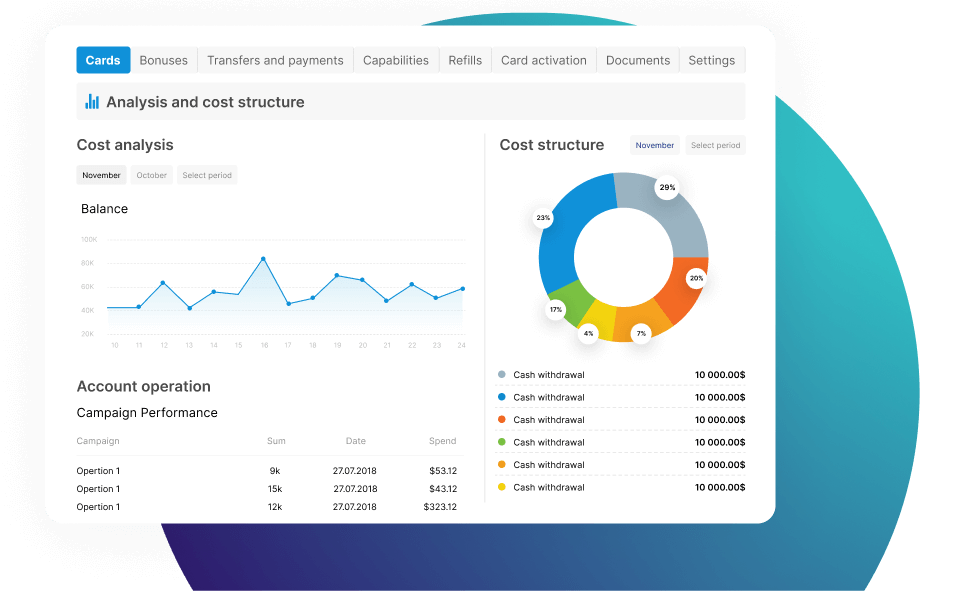 How is the development process organized?
We strive to bring maximum clarity and precision to the fintech software development process and that's why break it into 6 basic stages:
Business research and analysis
Project idea assessment
MVP building
App development
App testing
Product launch
Depending on the project specifics, the number of steps can be upgraded according to specific needs.
How do you ensure proper delivery and support of your financial software?
GP Solutions employs high-end professionals who continuously improve and expand their expertise and allow our clients to benefit from the cutting-edge tech stack. We are also dedicated to the idea of ongoing post-launch software support. In that way, our development company protects the performance of your future financial software and apps and makes sure it stays productive.
Do you provide custom or turnkey financial software development?
We focus on developing custom tailor-made solutions designed for the specific needs of each business. For 20+ years of delivering fintech solutions, we haven't met at least two businesses that were identical in terms of their digital transformation needs. That's why we've adopted a comprehensive approach to software development. It incorporates the latest project management and software development practices to deliver solutions that perfectly match the custom requirements of each business.