Overview
With almost two decades of experience behind our back, GP Solutions sources high-quality Java development services – the core of our technical expertise – to companies of various scale and domain expertise across the globe.
Our Java Expertise in Numbers:
Successfully Completed Projects
Customers in 35 Countries
We Serve Various Industries:
All-around Java Development Services:
Enterprise Solution Development
Java is a widely practiced technology for large-scale and complex solutions to meet the business needs of established enterprises across various domains. Our well-crafted development approach empowers us to deliver top-notch Java-based systems reflecting and matching specific business workflows and practices of each organization. We know how to automate the widest range of enterprise activities:
We know how to automate the widest range of enterprise activities:
Security and Access Control
Redesign of Existing Solutions
Is your current solution underperforming? We are here to help!.
Our flexibility and deep knowledge of modern Java development makes us efficient in redesigning existing projects of any complexity to give them a new lease of life.
Choose from a range of services depending on your needs:
We rewrite legacy Java code to ensure:
Improved architecture;
Better code readability;
Easier code maintenance.
Extension of Legacy Systems
As the need might be, our experts can develop additional functionality to extend the current capabilities of your Java-based software in different areas.
Our team can migrate your existing software to Java for improved performance while preserving the complete functionality of your solution.
Maintaining an in-house team requires a lot of effort in terms of HR activities, team building, expenses on social benefits, etc. You can put all of this aside by allocating a remote team of experienced Java engineers from GP Solution – a smart choice, especially in times of COVID-19 with the whole world turning to remote operations.
Our Allocation Process
Once the Client decides to onboard a dedicated team developers from GP Solutions, we launch our allocation procedure typically going through the following standardized steps
Basic expectations are discussed:
Required team size
Expected technology stack and expertise levels
of successful candidates
Price expectations from both sides.
HR department provides up-to-date candidate CVs for review and analysis with full details on:
Technical experience
Soft skills
Previously completed projects.
The candidates selected by the Customer are interviewed by relevant members of his team (usually online) for proper evaluation of experience and skill level.
Approval and Confirmation.
The Customer approves appropriate candidates. The Parties confirm all relevant arrangements, including engagement format (part-time / fulltime), commercials, termination notice, etc.
All the agreed legal and commercial conditions are formalized in a mutual agreement between the Parties. Starting dates of engagement and its duration are formalized for all selected candidates.
Selected candidates are introduced to the project, meet the team, project management, get aquainted with project status, problems to be solved, set up programming environment, study documentation, etc.
Our Java Development Stack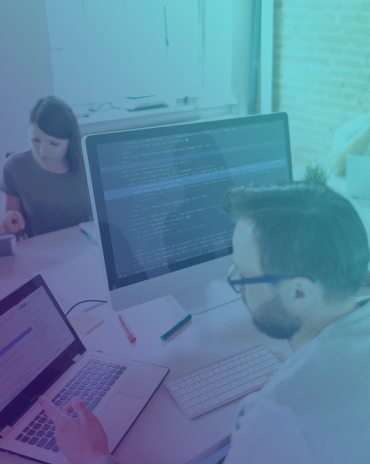 Cloud Computing Platforms
JEE / J2EE
Spring Framework (Boot, Data, XD, Integration, Security, Cloud)
Swagger
JSF (Primefaces, Richfaces)
Hibernate
Vaadin
JasperReports
IBM's WebSphere
Oracle WebLogic
GlassFish
WildFly
Tomcat
Jetty (standalone or on top of Spring Boot)
Cloud Computing Platforms
Amazon Web Services (AWS)
Microsoft Azure
MySQL
PostgreSQL
OracleDB
MongoDB
Redis
Memcache
Apache Cassandra
json.org
Jackson
Gson
etc
Maven
Liquibase
Hudson
Eclipse
Intellij IDEA
Why Outsource Your Java Projects to GP Solutions?
Our development centers provide a rare combination of top engineering talent and reasonable pricing. Remote allocation of Java developers will cut down your costs on recruitment, in-house staff management and team building.
Our development approach built around Agile methodology means faster delivery cycles and feasible deliverables at the end of each development iteration. Our rich pool of talented engineers also allows us to quickly ramp up complete development teams.
Project redesign, development from scratch, outsourced development resources — we can cover it all as far as Java development is concerned. We focus on tailor-made service adjusted to specific needs and circumstances of each customer.
Our offices span across several geographic regions — Eastern and Western Europe, North America and Middle East. We can efficiently adjust our delivery to different time zones. Serving clients in over 35 countries, we know how to establish productive project management and communication.
We are always willing to offer continuous support and upgrades for all the solutions we deliver. We make sure that your software is properly maintained by the very same team that developed it initially.